Admin Affiliates
Affiliate Program

Configuring the admin side for affiliates.
Admin>>Affiliates>>Affiliates;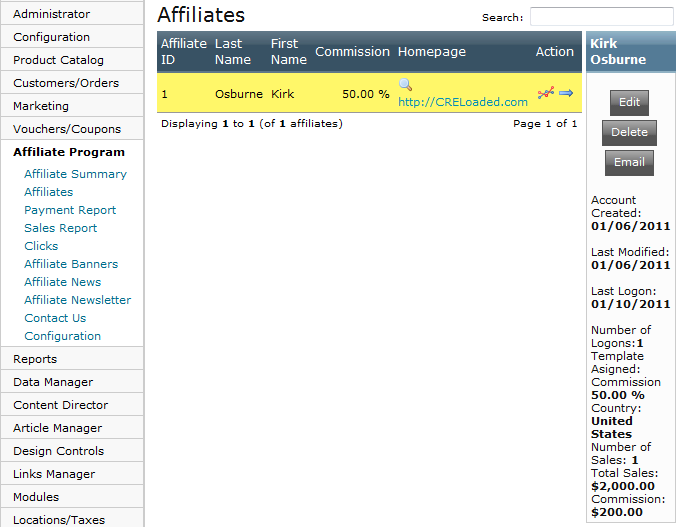 1) This lists your current affiliates and you can edit, delete or email them from this menu.
2) To edit a affiliate see image below;
3) You can manually edit all fields, and change password and all info, then on the bottom of the page is update.